American Fence Company is elated to be able to work on more jobs throughout eastern Iowa now that we have our physical location in Cedar Rapids. Our fences add privacy and security to our customers while also making the property more visually attractive.
In one of our most recent fence installations, our customer had an existing retaining wall and wanted to add some safety from the fall hazard along with privacy from the busy alley. Although there were some challenges with the City, we were able to get them what they needed with this combination of vinyl and ornamental fence for long lasting curbside appeal and a maintenance-free install.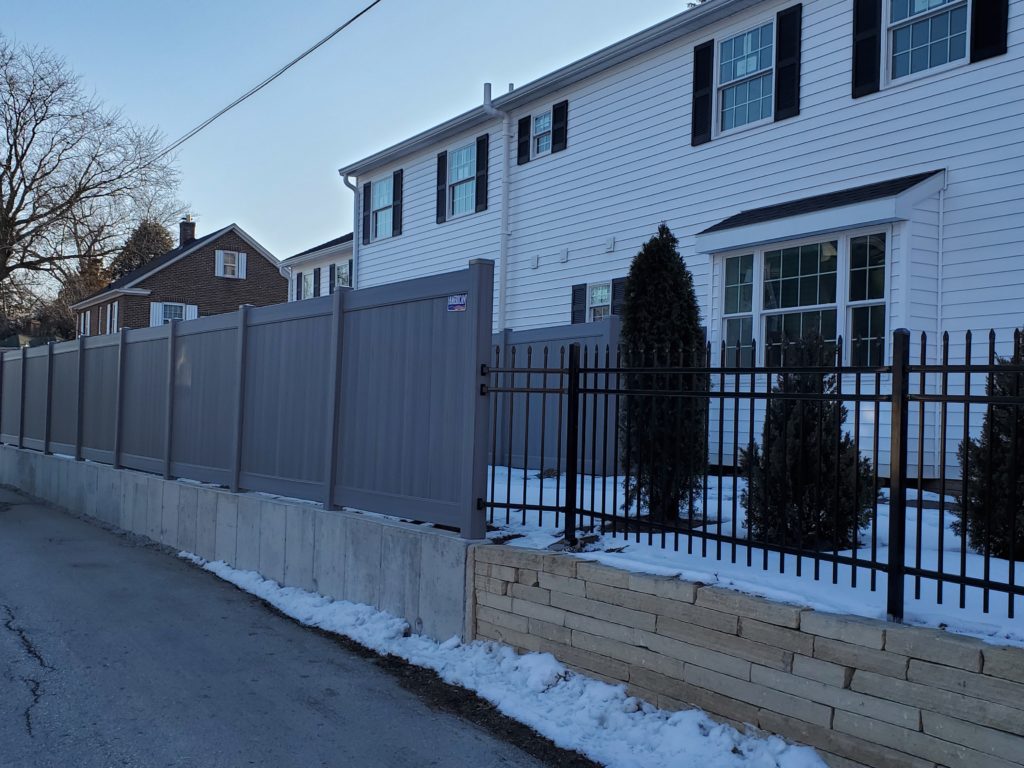 We will work hard with you to get you the fence that you want that meets all your requirements and expectations. Are you ready to begin transforming your property and landscape? Contact one of our project managers today by calling 319-512-7946 or by leaving an online request today.